Preserving Our Past, Protecting Our Future

Who are we?
We are an internet presence which stands for traditional Anglicanism - historic Christianity in the Anglican tradition. Our domain was established and registered in 1996 as part of the internet ministry of Saint Luke's Church Sedona, Arizona. We are wholeheartedly committed to this 21st Century vehicle for evangelism, possessing a firm conviction that the internet can be used for the furtherance of the Kingdom of God, that God in all things may be glorified in Jesus Christ.
How to support us?
First, keep our ministry in your prayers. And second, consider donating to our internet web ministry through the donation button below. If you would rather mail us a donation, please do so using the following address:
Saint Luke's Church
Post Office Box 21119
Sedona, Arizona 86341
And thank you for your support, prayers and contribution!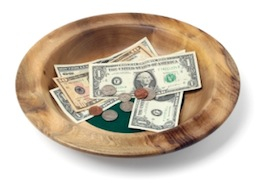 Questions, Comments?
E-mail